Published Mar 8, 2004
I write a lot about cooking, both because I love to cook and because I love to eat. Since I love eating, I especially love restaurants. I particularly enjoy eating food that is unique and expands my horizons. So I was thrilled a few months ago when I was introduced to a little taco stand in Tijuana, Tacos Polo. It's not, perhaps, the gourmet food I often look for in Los Angeles, but that's surely good food!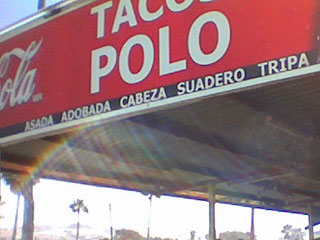 In the moderately fashionable Playas district of TJ, Tacos Polo is your typical urban Mexican taco stand: no frills, just good and cheap food.
One of their specialties is pastor, seasoned pork roasted on a spit and shaved. Served with onions, cilantro, and avocado, it's spicy and wonderful.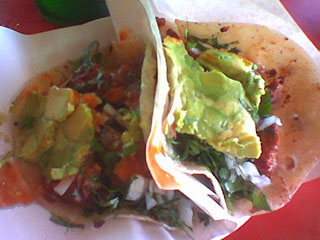 I also indulged myself with a little bit of cabeza, boiled cow's head meat. Very rustic-tasting, with spicy green salsa, it's an acquired taste. Even my girlfriend, who was born in Tijuana, can't eat it; but her mother and I can bond over it.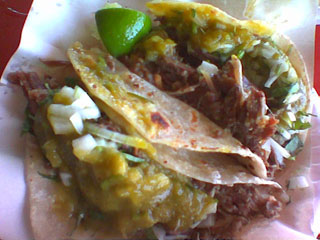 On the way home, waiting in border traffic for an hour and a half, I decided that just having the taste of Tacos Polo in my mouth was worth it. It is a great getaway.