Published Jul 11, 2005
Strangely enough, one of my more popular entries (insofar as it seems to turn up in my top-visited pages in my logs) is my photo entry on Houston's Hotel Derek. In the spirit of that entry, here's my experience at Mexico City's Hotel Camino Real, the stylish hotel I stayed at in Mexico City.
The flight there on Aeromexico was packed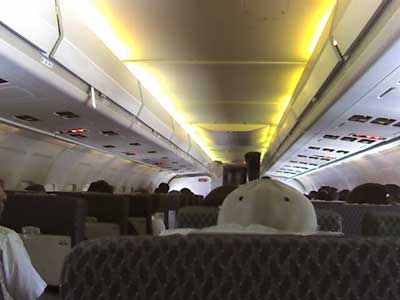 And I had to switch planes in desolate Hermosillo: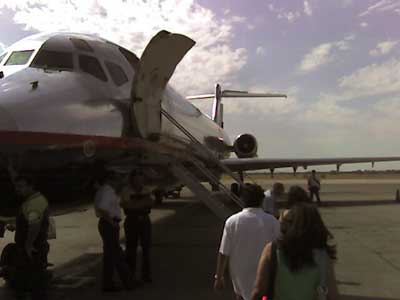 Fortunately, upon my arrival, my compatriots took me to a fancy restaurant with a fancy selection of tequila: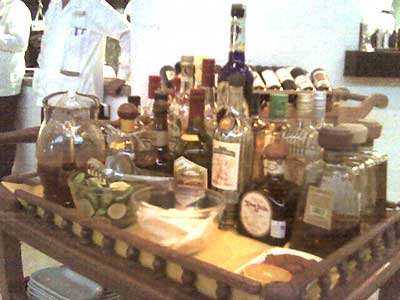 Of course, they made me drink it too — served with spicy tomato juice, refreshing!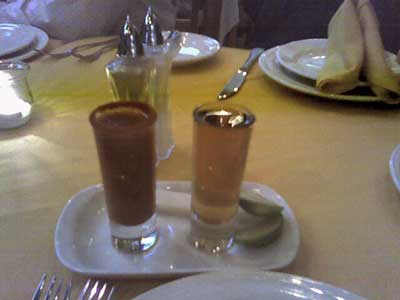 Now to the Camino Real itself. The lobby was dominated by a beautiful carved, um, seat or something: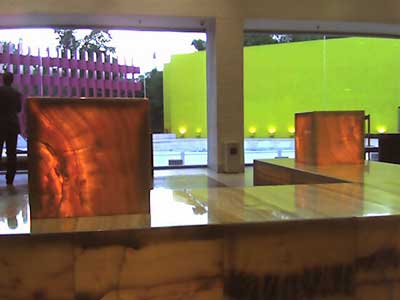 And the lobby looked out onto a swirling, tempestuous fountain that I'd probably drown if I jumped into: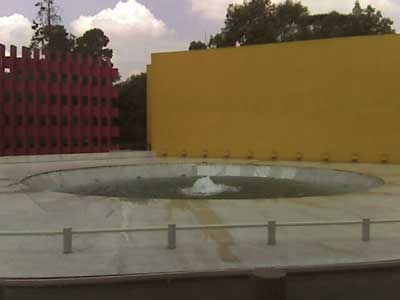 The room was reasonably-sized, spare, brightly-lit, and brightly-colored: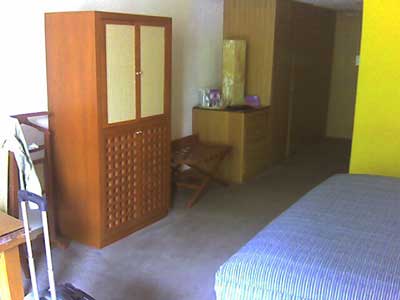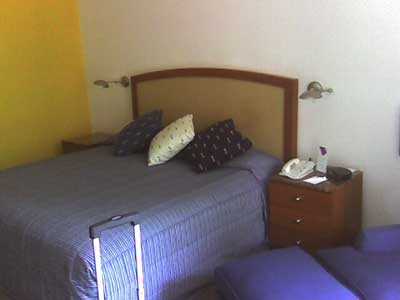 The bathroom was gorgeous, all in marble and with a large, glassed-in shower: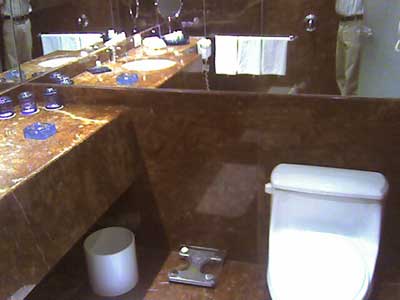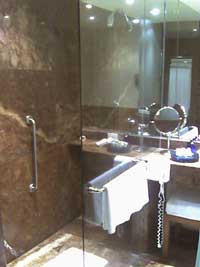 And I had a balcony with a wooden chaise longue and a view of the pool: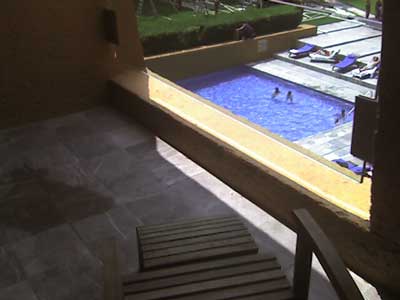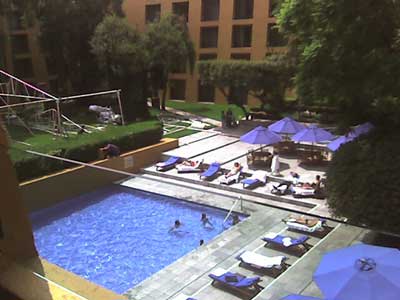 Later that night, I joined my cow-orkers at the hip hotel bar: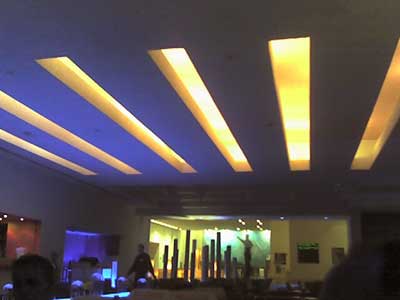 The bar itself sat on textured plate glass, above a shallow gravel-filled lake built in the hotel: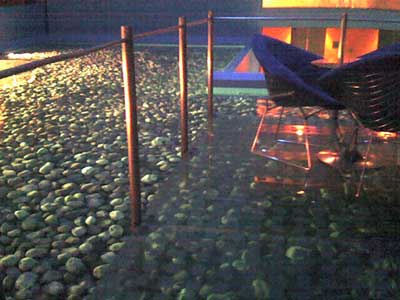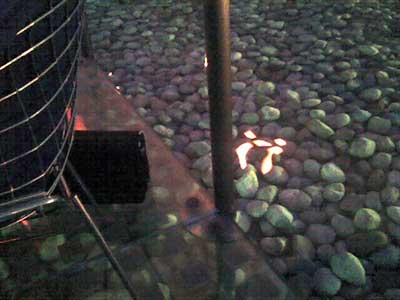 I enjoyed the Camino Real, although I think its' location was not ideal among all of the hotels in Polanco or in the Chapultepec area in general; others were closer to the Bosque or the metro; however, either way, I'd go again.