Published Mar 22, 2006
As some of y'all know, I'm a board member of Challenge for Charity, a non-profit run by West Coast business schools that raises money for the Special Olympics. C4C is a big deal at Marshall, and we get great support from students and alums. Just recently, alums with a hot newfashion accessory bag company have pleged to donate for each purchase we make. Check it out: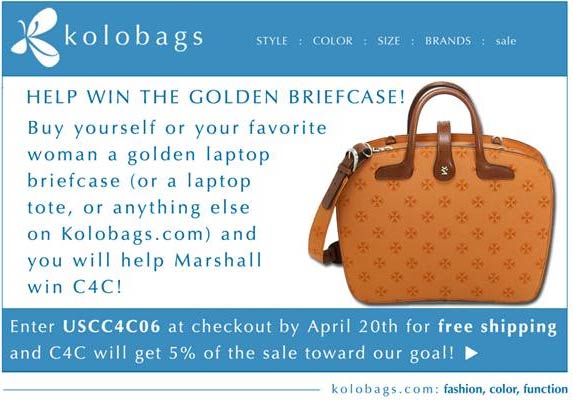 So help Special Olympics, and help Marshall win the challenge, and get yourself something cool to boot!
Update: I'm sitting in a room with a bunch of donated bags from this company, and I can say that they look great. The finish quality is quite high and the details are attended-to.