Published Dec 13, 2009
Two years ago I introduced the Juniorbird.com t-shirts; they're back this year, the same classic designs on new, great shirt options, for your last-minute holiday shopping needs. That's right, if you like the somewhat-snappy textual stylings you've seen here on Juniorbird.com, you can now carry them with you all day long, on your chest, where all one's opinions and feelings should be worn. (It's better than on your sleeve.)
Wordy
Let's face it, if you're reading this there's at least a 50% chance that you like to write. Well, so do I. Let everybody know with this understated shirt that will also serve as a conversation piece that lets you share your views in verbal, as well as written, form.
For men: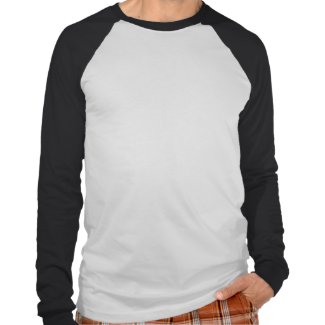 For women: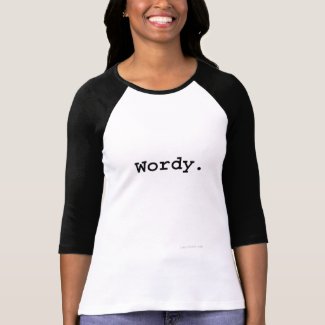 Objects in View Will be Photographed
Are you (or is your giftee), like me, attached to your camera at all times? Then, after you buy the photography gadget you need this holiday season, get one of these great shirts — while it's not a legal disclaimer, it will serve to notify everyone in your vicinity of your intention to photograph them, for politeness's sake.
For men: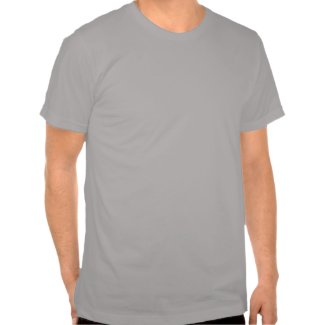 For women: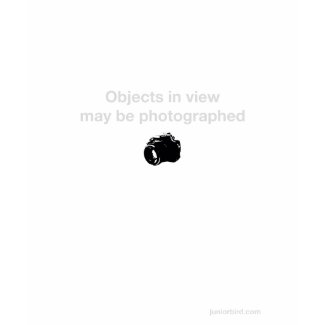 Gourmand
It's no secret that I like my quality food, so here's one for all you other foodies out there. If you, like Kevin on Top Chef, think of being fat as a "lifestyle choice," then this is the t-shirt for you.
For men: